How the INFINITI Rear Mobile Entertainment System Makes Rides Fun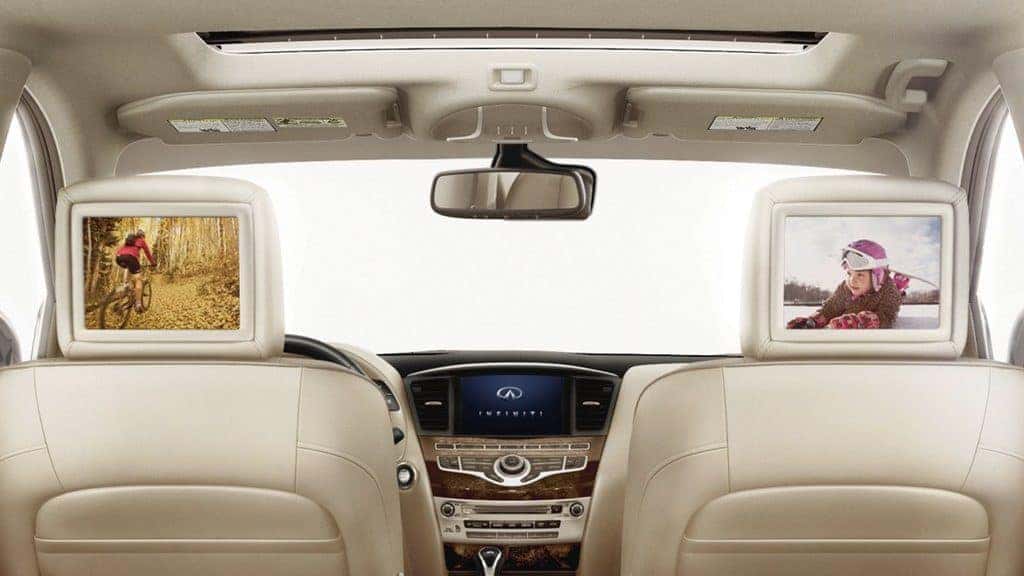 The road trips you take with your family can be a lifetime of memories for both the adults and children in your lives. Whether you drive down to Disney, take a weekend trip to the Jersey Shore or trek to your relatives, an INFINITI will get you there in style & comfort.
However, we know that your passengers want to do more than just stare out the window on an extended trip. That's where the INFINITI rear entertainment system comes in. As of this blog post's publishing, it's available in select models of the new INFINITI QX60 & new INFINITI QX80.
The core parts of the INFINITI mobile entertainment system are the dual 8" color monitors that show the multimedia video that you playback crystal clearly with digital quality. This feature also comes with:
2 wireless headphones with rear headphone jacks
USB port & HDMI port mounted on the console
120-volt & 12-volt power outlets
Wireless remote control
What the INFINITI Rear Entertainment System Can Do For You
If you opt to get the mobile entertainment system for your INFINITI, you can concentrate more on the road without needing to hear what the rear passengers are watching thanks to the 2 wireless headphones onboard. And you won't hear any fighting since the dual screens can play 2 different videos at once.
And when you're in park, you can also watch something on the center console display. This is perfect for when you're waiting to pick up the kids from a sports practice or their friends' houses including one of your favorite DVDs. But you should know that the wireless remote control does not work for this screen.
The onboard USB port allows you to integrate a compatible mobile device, such as a smartphone or a tablet, so they can watch their favorite videos on a larger screen. The HDMI port in unison with the 120-volt power outlet to allow you to plug in your favorite gaming devices, which is another road trip essential.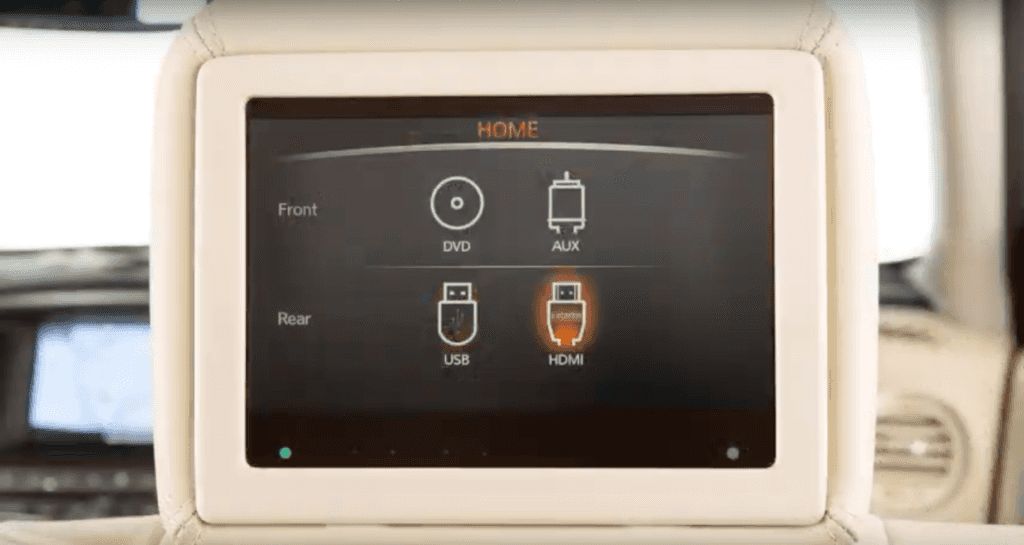 As of this blog post's publishing, this rear entertainment system can be found in the Theatre Package for both the new INFINITI QX60 & new INFINITI QX80, the 3-row crossovers & SUVs in our current new luxury vehicle lineup that we see more and more families choosing because of their dynamic features, safety & reliability.
Ramsey INFINITI has a vast selection of models that include the INFINITI mobile entertainment system. Contact our team today to learn more about this family-friendly feature and to schedule a new INFINITI SUV test drive!