INFINITI QX60 vs Acura MDX: See Which Luxury SUV is Superior!

Two of the most popular 3-row luxury SUVs among North New Jersey drivers are the INFINITI QX60 and the Acura MDX, so it's natural to cross-shop them. That's because they are similar vehicles; however, they're also quite different on what they offer.
The INFINITI QX60 gives you more choices in terms of packages and trim levels than the Acura MDX. Along with that, there are a few extras you'll get in the QX60 that you won't find in the MDX.
1. More Space
If you're a taller person or like to pack the car with your family, then you'll enjoy the extra room you receive in the INFINITI QX60. For example, the legroom measurements of each of the QX60's rows come in at 42.2", 41.7" & 30.8" from front to back. The MDX only gives you 41.4″, 36.6″ and 28.1″, respectively.
The same goes if you want to bring a lot along for the ride since the Acura MDX falls short in the cargo room department as well coming in at only 15.0, 38.4 and 68.4 cubic feet with both rows up, the 3rd row down and the 2nd & 3rd rows down. The INFINITI QX60 measures in at 16.0, 40.5 and 76.2 cubic feet for those respective measurements.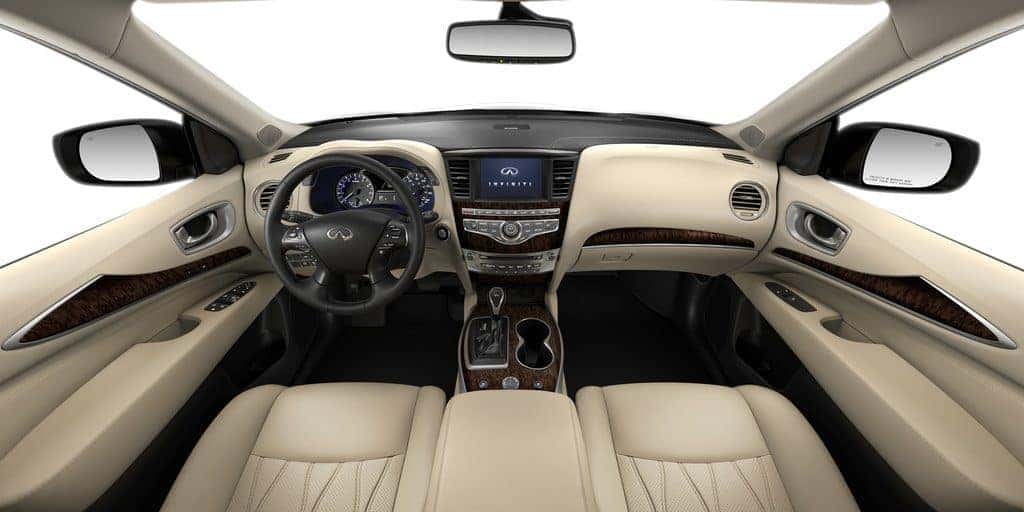 2. Superior Audio Quality
We know that listening to music, podcasts, audiobooks or talk/news radio is essential for commuting in North New Jersey, so having the ideal audio system is key. The INFINITI QX60 offers 3 stereo options:
6-speaker audio system
Bose 13-speaker premium audio system
Bose Centerpoint 15-speaker sound system with driver's audio stage
The Acura MDX's most highly touted stereo offering is the ELS Studio premium audio system that comes standard with just 10 speakers. There are also packages available for an upcharge that allow you to get up to 12 speakers, still falling short to either Bose system offered in the QX60.
And to add even more audio options, there are USB Type-C ports available in the QX60 to charge even more types of devices. The MDX doesn't even offer these as options.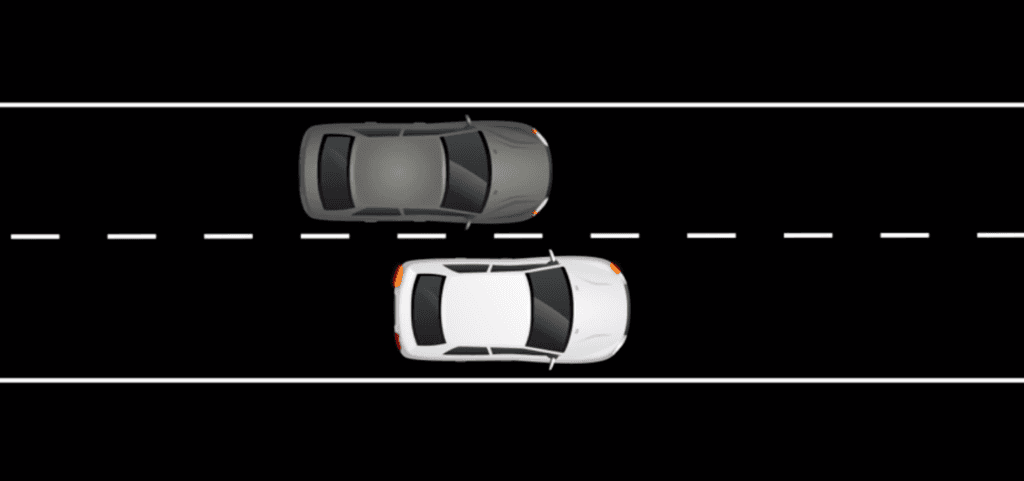 3. Blind Spot Warning
One feature that will come in handy when driving on NJ highways like the Turnpike, Parkway and Routes 80 & 287 is blind spot warning. That's because it'll light up whenever a vehicle from either side is approaching your blind spot in order to help prevent accident.
This feature can be found on every INFINITI QX60 at our dealership serving the Bergen County NJ & Rockland County NY area, so you can have peace of mind every time you drive. However, it's only available as an upgrade for the Acura MDX.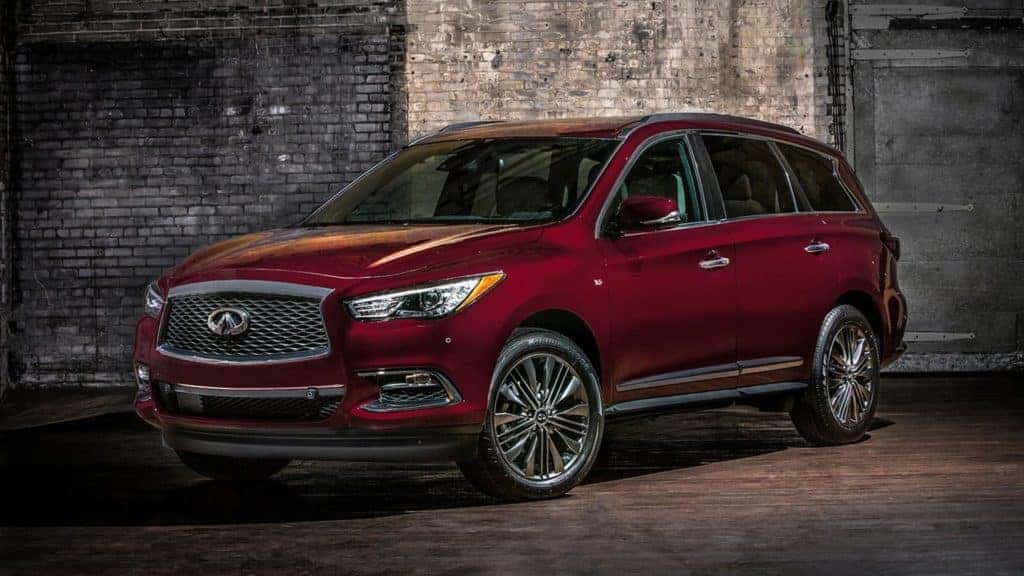 4. More Coverage
One of the key parts of any vehicle is the warranty that you get since it gives you protection from bumper to bumper for a set period of times or a set number of miles. For the INFINITI QX60, it's either for 4 years or 60,000 miles.
The Acura MDX also offers it for 4 years, but the alternative is only 50,000 miles. When you live in New Jersey, you're going to go a lot of miles whether you commute to work, take longer road trips or run errands and go to your kids' sporting events & recitals. And having 10,000 extra miles of coverage is well worth choosing one vehicle over another.
The INFINITI QX60 has won accolades including the U.S. News & World Report Best Luxury 3-Row SUV for the Money and the Kelley Blue Book 5-Year Cost to Own Award, so there's just another reason of many to choose it over the Acura MDX. Contact Ramsey INFINITI to learn more about this luxury SUV and to get even more INFINITI QX60 vs Acura MDX comparison points!