The Definitive INFINITI QX50 vs Acura RDX Luxury SUV Comparison

The INFINITI QX50 and Acura RDX are 2 of the most popular compact luxury crossover SUVs in North New Jersey because of their combination of space, safety, premium amenities and performance.
Although both contain or offer many of the same things, only one model can reign supreme in this duel. Here's why it's the INFINITI QX50.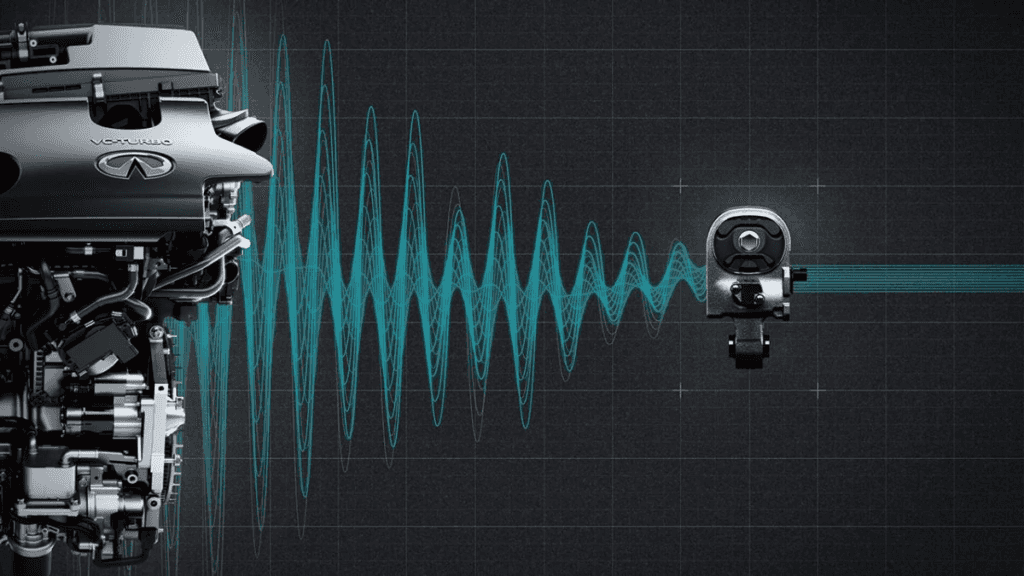 INFINITI QX50 vs Acura RDX: Engine
There are 2 completely different engines used in these luxury SUVs. The Acura RDX offers a 2.0L VTEC turbo 4-cylinder that delivers 272 hp, 280 lb/ft of torque and fuel economy rated at up to an EPA-estimated 24 mpg combined.
Meanwhile, the INFINITI QX50 comes equipped with the VC-Turbo engine that provides better fuel economy than the RDX while producing the same amount of torque & similar horsepower. The VC-Turbo is rated to an EPA-estimated 27 mpg combined, which means it gets you further on every drive.
The VC in VC-Turbo stands for Variable Compression and this is because of the engine's ability to continuously adjust its compression based on driver's input. The compression ratio can range from 8:1 for higher-performance driving to 14:1 for the most gas savings.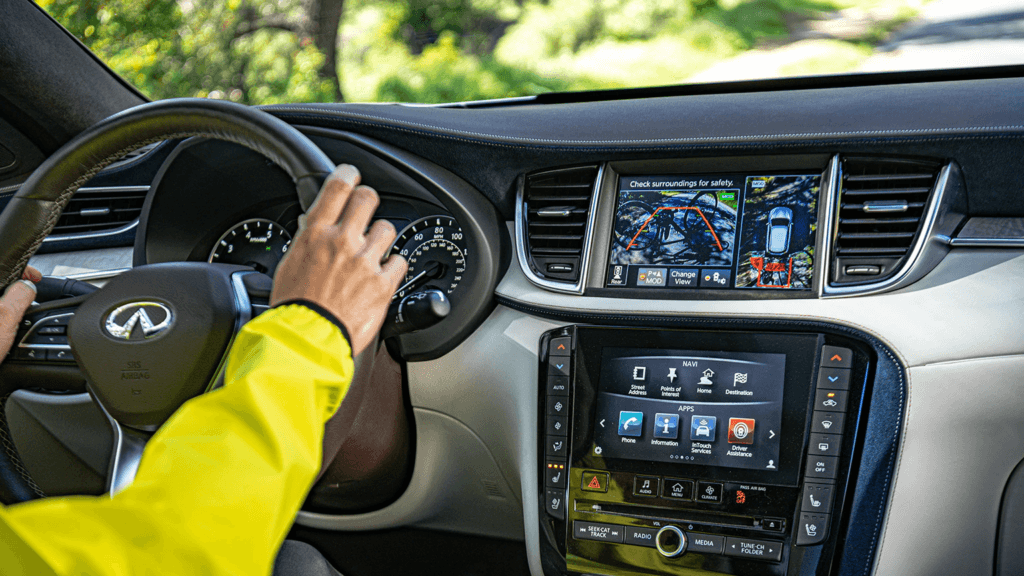 INFINITI QX50 vs Acura RDX: Features
Several amenities are available for both the INFINITI QX50 & the Acura RDX, but there are some offered in the INFINITI that just aren't found in the Acura. For starters, Direct Adaptive Steering is onboard every QX50 to help provide a smooth experience behind the wheel by eliminating the kickback typically found in other steering systems.
For your safety, predictive forward collision warning (a feature unavailable on the RDX) comes standard in the QX50 to monitor the speed & distance of the vehicle 2 cars ahead of you to further help prevent an accident.
Both models also provide a 360-degree camera view option, but only INFINITI's Around View Monitor gives you moving object detection to stop an unneeded fender bender from occurring while parking.
There's also a lot more room for your passengers & the things you want to bring along for the trip. Here are some numbers you should know about:
Headroom (front): 41.0" vs 40.0"
Legroom (rear): 38.7" vs 38.0"
Cargo Room (behind 2nd row): 31.4 cubic feet vs 29.5 cubic feet
Cargo Room (behind 1st row): 65.1 cubic feet vs 58.9 cubic feet
INFINITI QX50 vs Acura RDX: Warranty
We know that you want protection for your vehicle. Even though the maximum length of both bumper-to-bumper warranties is the same (4 years), the QX50 gives you 60,000 miles of coverage and the RDX only offers 50,000 miles. That's 2,5000 miles more per year for the INFINITI!
To learn even more about why the INFINITI QX50 is the right compact luxury crossover SUV over the competition, contact the team of experts at Ramsey INFINITI today!