INFINITI On The Road To All-Electric Vehicles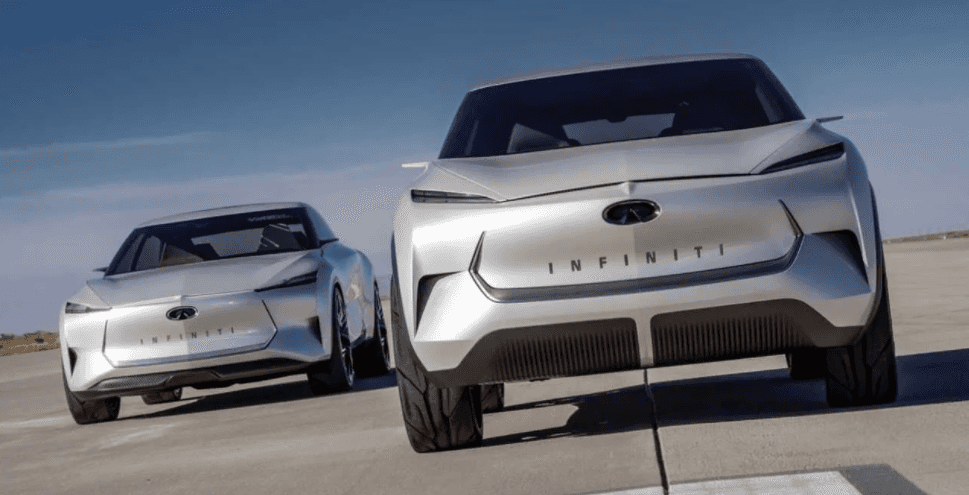 In February 2022, INFINITI confirmed the dedication of future all-electric vehicle production at the Nissan Vehicle Assembly factory in Mississippi. The plant will become the first INFINITI electric vehicle (EV) production plant, with other manufacturing plants to follow.
INFINITI praises inclusivity and takes action to empower us to live on a safer, cleaner planet. Therefore, you can expect new INFINITI models to match the automotive company's Ambition 2030 vision to deliver superior value.
Spring Valley car buyers can rest assured that more EV options are in the works. Thus, if leaving less of a carbon footprint matters to you, INFINITI is here to support you.
At Ramsey INFINITI, the INFINITI news of more EVs excites us. Our INFINITI dealership will offer Ridgewood and surrounding area drivers the latest electric vehicles.
If you have any questions about the future of INFINITI, contact us online, by phone, or in person. After all, we are your chosen INFINITI dealer.
We look forward to having many new EVs decorating our showroom and parking lot for you to explore and test drive.

"The QX Inspiration marks the beginning of a new generation of INFINITI cars and establishes a direct blueprint for the brand's first electric vehicle."
The Future of INFINITI and What We Know So Far
In 2018, the INFINITI hybrid, the Q50, was discontinued, meaning no electrified vehicle in the INFINITI lineup.
However, times have changed, and INFINITI plans to go all-in with electric vehicles for future lineups. Nissan Motor Corporation will invest five million dollars towards modernizing and transforming its plant.
Some changes include the most up-to-date electric vehicle technology and high-quality automation. As an INFINITI driver looking for an electric vehicle, you will be pleasantly surprised by the variations encompassing different models, budgets, and lifestyles.

INFINITI is not just designing electric vehicles – they're changing them. By rethinking what makes a car, a car — INFINITI puts the driving experience at the center of everything they do. The QS Inspiration Concept challenges the traditional sedan design, innovating the shape and details to preview the future form of the INFINITI line-up.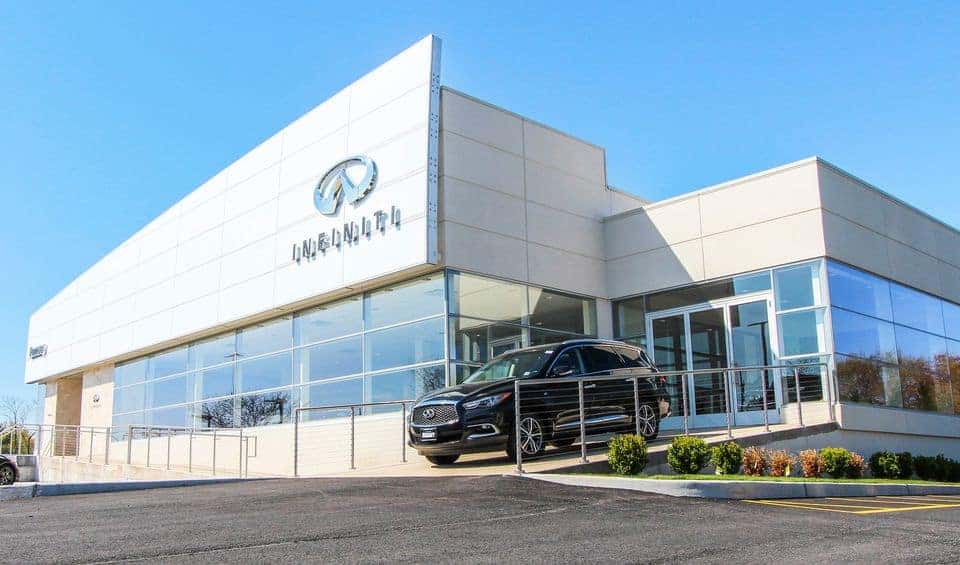 Your INFINITI Dealer – Ramsey INFINITI Is Here For You!
Our team is happy to help match you with an INFINITI vehicle you want and need. When looking for a luxury sedan, coupe, SUV, or Crossover, take a look at our new vehicle inventory.
We encourage you to connect with our INFINITI finance team to help you buy or lease your next INFINITI or future EV with us.
You can also count on us for all of your vehicle service needs, from oil changes, air filters, tire rotations, and more. We offer regularly updated service specials to help you save on the upkeep of your vehicle.