INFINITI Carigami Lets You Build the Q50, QX80, FX35 & QX55 at Home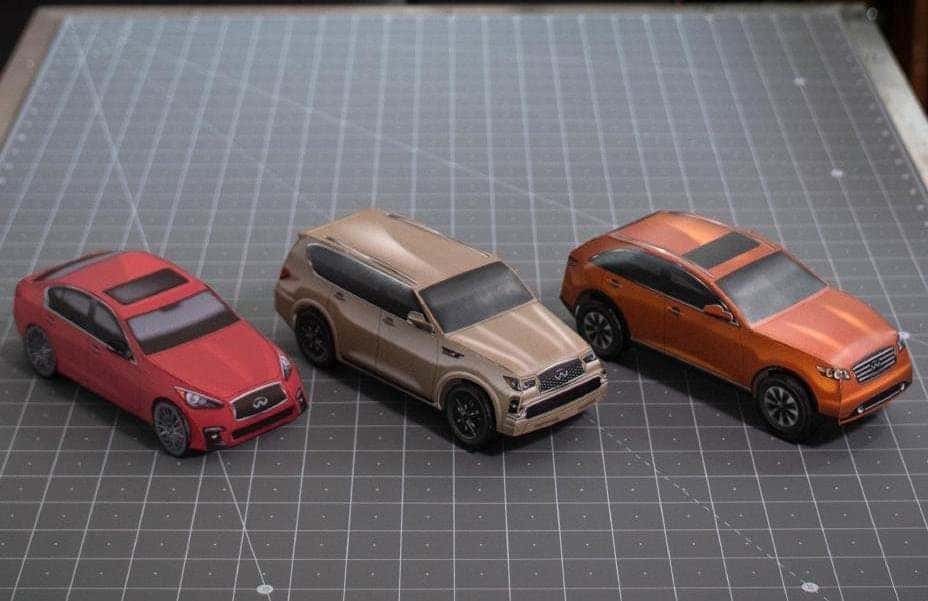 More businesses are starting to reopen in New Jersey, but a lot of our time is still spent at home. And there are only so many activities you can do until it becomes repetitive.
But the whole family can enjoy INFINITI Carigami! Origami is the Japanese art of folding paper into decorative shapes & figures and Carigami puts the pedal to the metal on this Japanese artform by providing patterns for various popular INFINITI models!
Carigami is a part of INFINITI's Park It For Now campaign that's designed to help customers, friends & families discover their artistic sides. With Carigami, you can build 1:27 scale paper replicas of the following vehicles:
INFINITI Q50S, our sporty luxury sedan model in the RED SPORT 400-exclusive Dynamic Sunstone Red color
INFINITI QX80, our largest SUV that seats up to 7 or 8 passengers colored in the popular Champagne Quartz shade
INFINITI FX35, one of our most popular crossover models ever colored in a lively orange shade
Honey Badger INFINITI Q50S, a customized livery design from Daniel Ricciardo of F1 fame pictured below
INFINITI QX55, the all-new luxury crossover in our lineup with a design inspired by the FX35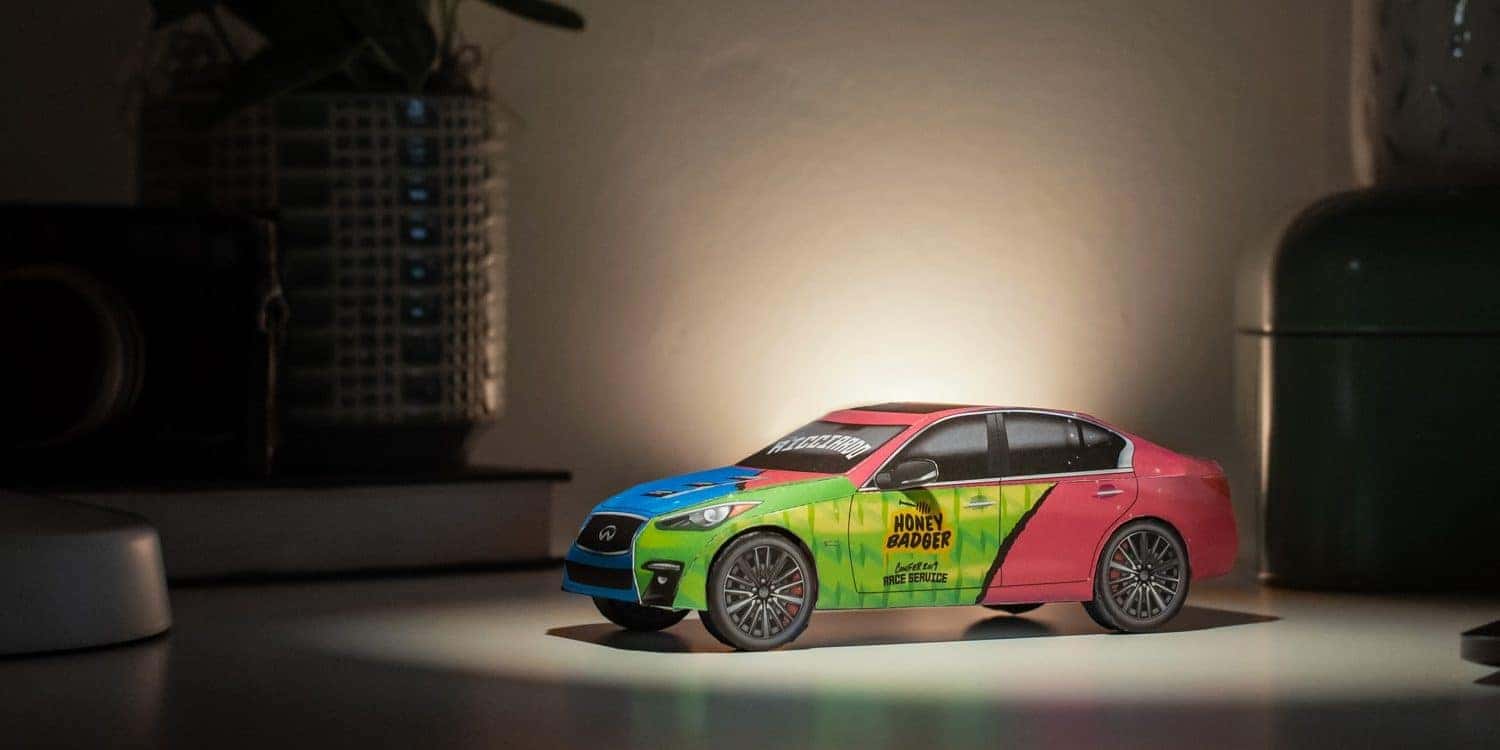 How to Perform INFINITI Carigami
Even though it may look intimidating at first, doing Carigami is actually quite simple. All you'll need to build one or more of the INFINITI models offered for Carigami are:
A printer with color ink
Some 8.5" x 11" paper
A craft knife (aka an Exacto knife)
Cutting mat or other protection, so you don't cut into your table
Scissors
Glue
The manuals below will show you the steps you need to take to build the INFINITI vehicle(s) of your choosing. To give you a quick rundown on how easy it is, here are the steps involved:
Cutting out the vehicle, tire & accessories patterns with the craft knife
Gluing the vehicle pattern together as indicated
Gluing the tires to the vehicle as indicated
Gluing the tire & accessories to the vehicle as indicated
There are letters to show which parts go where and numbers to clearly mark the order of steps that need to be taken. You'll be enjoying your Carigami INFINITI vehicle(s) in no time!
INFINITI Q50S Carigami Video
Honey Badger INFINITI Q50S Carigami Manual
INFINITI QX80 Carigami Video
INFINITI FX35 Carigami Video
INFINITI QX55 Carigami Video
Ramsey INFINITI is here for you during these unprecedented times, whether you're looking for a way to enjoy some family time while staying at home or if you're shopping for your next luxury vehicle at a dealership showroom that's adhering to social distancing guidelines.
If more INFINITI models become available as part of our brand's Carigami art lineup, we will update this blog post with them so you can add them to your collection!