How to Use the INFINITI Bluetooth Audio Streaming System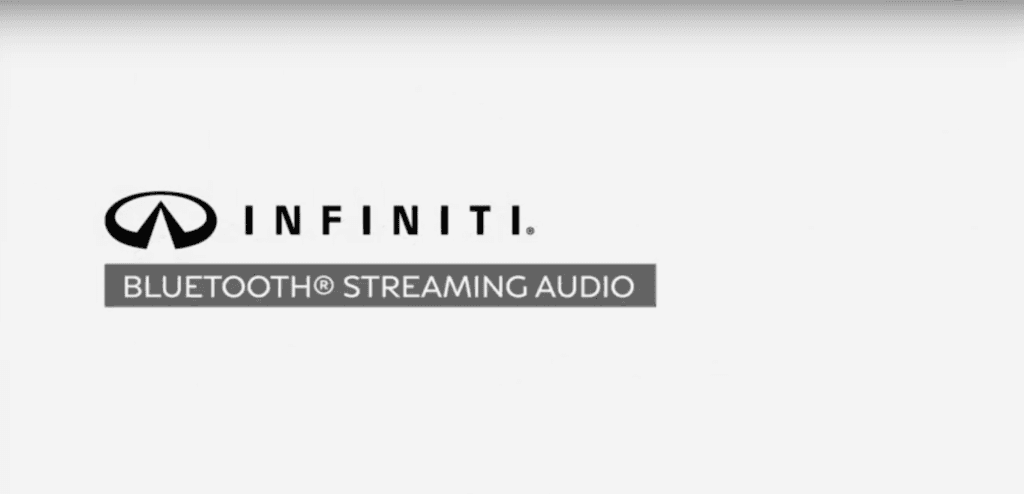 For years, Bluetooth has been a standard feature on all new INFINITI luxury cars and SUVs here at our dealership. There are multiple functions that you can get thanks to Bluetooth including hands-free calling, phonebook access & audio streaming.
And the latter is what we will be talking about today. As of this blog post's publishing, Bluetooth audio streaming comes equipped in the following models:
INFINITI Q50
INFINITI Q60
INFINITI QX50
INFINITI QX60
INFINITI QX80
Thanks to Bluetooth, you can connect up to 5 compatible mobile devices to stream audio. That makes it ideal if multiple drivers use your INFINITI and there's no limit to what you can listen to, whether it's music, podcasts, audiobooks or something else that will keep yourself & passengers entertained for the ride.
Setting Up Bluetooth Audio Streaming in Your INFINITI
It's so easy to get started with the INFINITI Bluetooth audio streaming system. You can only connect a new device to your car or SUV if it's not moving.
Here's the step-by-step process to start listening to your favorite audio offerings via Bluetooth:
Enable Bluetooth by pressing the SETTING button and then touching BLUETOOTH
Tap CONNECT DEVICE and then ADD NEW from the same menu
Following the connecting instructions on the compatible Bluetooth device and, if applicable, confirm that the PIN on the screen matches the one on the device by pressing OK
Press the MEDIA button a few times and Bluetooth audio mode will appear on your vehicle's display
And here are a couple of quick notes before you go:
By touching SOURCE on the audio screen, you can switch to and from Bluetooth audio mode.
You should use the USB audio input if the sound quality isn't ideal because you're driving in a location where the Bluetooth connection isn't the best.
You should wait a short time after starting the vehicle for your paired device's phonebook to update.
If the Bluetooth audio is not working in your INFINITI, you should restart your vehicle and/or your device, restart the vehicle's Bluetooth feature or even repair the device with the vehicle.
If the stream cuts in & out, you may have to turn Bluetooth off of other devices in the vehicle and/or disable your device's WiFi.
To learn more about INFINITI Bluetooth audio streaming, please contact the team here at Ramsey INFINITI today! We can even help you pair a device for you when purchasing or leasing your next vehicle from our dealership.