INFINITI Premium Care

The peace of mind that comes with INFINITI Premium Care is reason enough to consider our 2023 INFINITI models. Enjoy a suite of benefits including inspections, oil changes and tire rotations as part of this newly integrated maintenance program. This coverage comes standard for all 2023 vehicles as part of our commitment to customer satisfaction. Your coverage will extend for 3 years after purchase.
Not only can you enjoy the comfort of your next INFINITI, you can have comfort in knowing you are covered, especially when you are in a pinch.
Benefits of Ramsey INFINITI Premium Care:
Convenient valet service from home or office for pickup or delivery.
Offered with all 2023 models.
Covers oil changes and tire rotations.
Covers inspections, brake fluid changes, in-cabin air filter replacements.
Protects against tire road hazards.
Car rental insurance available with some models.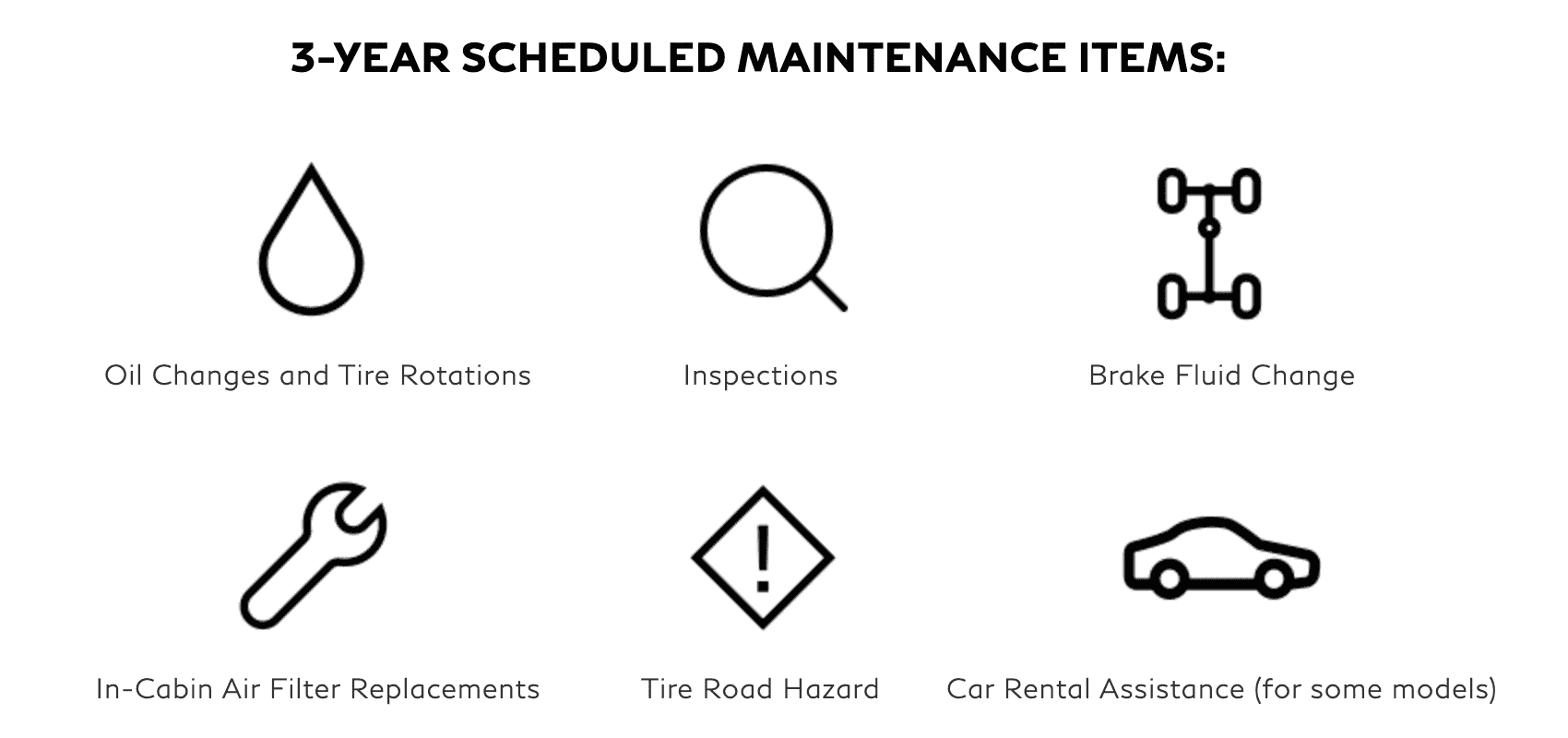 *varies by vehicle.